In October 2010, Instagram launched its very first appearance and public access and became the top photo-sharing application to date.
With over 800 million monthly active users, Instagram continues to rapidly grow and receives frequent registration from social media marketers and influencers.
In fact, the "instagramable", which means the photo is pleasant and worth sharing, has become part of the people's Instagram's jargon language.
Instagram's trend today is a great advantage for marketers who wish to increase their followers, sales, and the number of their customers.
However, marketers should consider and have great knowledge with the difference of Instagram from the other social media sites, what it contributes in product advertisement, and which of its strengths to focus on to effectively market their desired target audience.
To know more about Instagram Marketing, here are 3 free quick tips that really work in reaching a wide variety of target market throughout the world.
USE THE APPROPRIATE HASHTAGS
Different from the other social networking sites, Instagram is known for its hashtags which help people easily discover other people's posts and engage on it.
Instagram posts with hashtags have received the highest average of engagement.
On the other side, the optimal number of hashtags to get maximum engagement is nine. So basically, learning to use nine hashtags every time you post will help you get more engagements and will increase the visibility of your ads.
DO NOT OVER-POST
Seeing a person's posts flooding on your newsfeed is quite annoying, right? Same feeling your audience get when you post too often. That will probably turn-off your existing followers and will make them unfollow you so refrain from over-posting.
Instead, pick a specific time of the day to schedule posting your ads most preferably on peak times.
Studies show that the best times of the day to post are between 8:00AM and 9:00AM since people on these times are probably preparing or commuting for school or work and at the same time checking social media. Still, it depends on you since you have more knowledge over your followers whereabout. The main point here is you need to avoid posting every now and then to prevent your followers from getting annoyed and from unfollowing you.
PARTNER WITH INSTAGRAM INFLUENCERS
Instagram models are those influential people a with a multitude of followers who greatly influences other people. Partnering with these people is the fastest way to a variety of target market since they have already built-up their image on social media and have already won the tryst of the audience.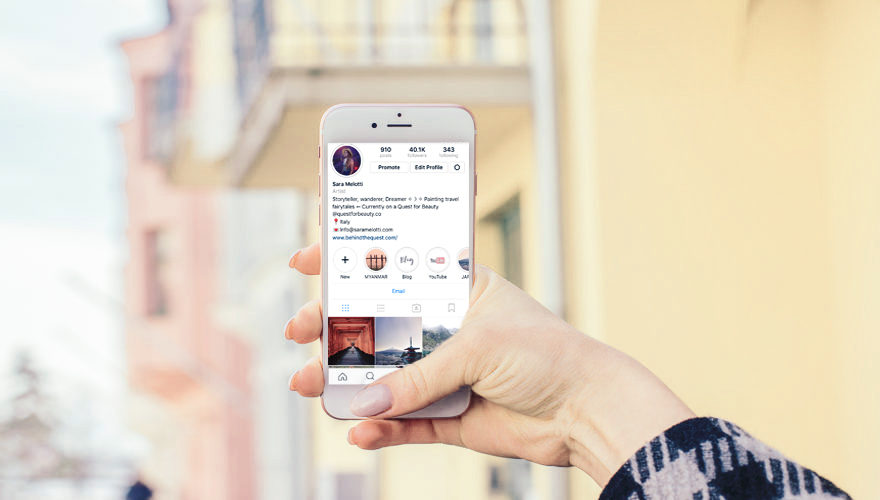 Before doing so, you need to first identify the right Instagram models whose lifestyle/hobbies are relevant to the products you offer. In this way, you can be able to expose your brand to a lot of potential customers who have the same lifestyle/hobbies with the Instagram models you chose. This easily connects your brand to them and gives them greater percentage of purchasing it.
CONCLUSION…
In conclusion, keep in mind that you are in a very competitive world where oppositions also do their best to make an edge. Make use of the resources around you most importantly the technological advancements today because they will make your work a lot easier, more effective, and less costly.
Finally, when deciding to use Instagram as one of your online advertising

platforms

, remember the 3 quick tips I gave above to prevent you from putting into waste the effort and money you spend for your advertisements.
If you want to become prolific

in using social media to increase your sales

reach out to me

. I'm an entrepreneur with years of social media experience.

Contact me today to learn more about what I can offer your business! Be sure to follow me as well on Instagram.
Thanks for reading and visiting my website.
Did you enjoy this and get value? Please share on Facebook.

Let's break generational poverty and WIN together!

To your massive success,
Miss Carla

Stay Connected With Me:
email: misscarlamoore@gmail.com
Instagram YouTube Facebook
Have Questions? Click here to chat with me on Facebook
P.S. Does your sponsor have a marketing plan in place for your business??? If not, discover the top secret to get more leads, more customers, and more reps. in your home business.