Instead of waiting outside your local Best Buy on Black Friday, why not stay
home
and shop online? You can skip the crowds, avoid aching feet, and duck the drama of parking the car at the mall. Online shoppers also have a
secret weapon
: Online rebate sites.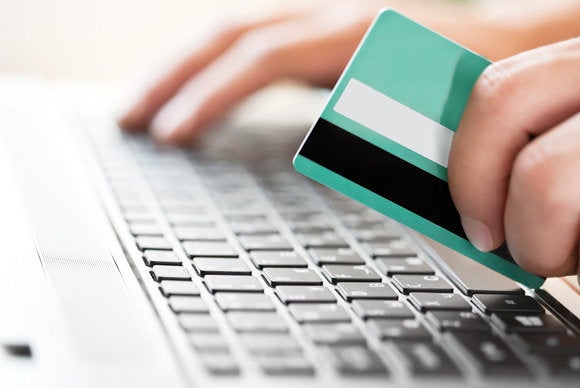 These sites, such as Ebates work on the simple principle that retailers will do just about anything, including shelling out cash, to gain paying customers. The rebate sites act as referrers—they refer you to retailer's websites, and the retailer gives them a bonus if you make a purchase. To inspire you to use their sites (instead of heading directly to the retailer's site), online rebate sites offer you a small portion of that bonus.


In other words: Free money. If you make large purchases online, and you can find an online rebate site that partners with that retailer, you can earn anywhere from one to 45 percent of your money back—just by clicking through a website. On top of that, many online rebate sites will be offering additional deals for Black Friday, such as extra cashback and shopping bonuses.


Additionally, do your research, and you may find that many of the fantastic deals advertised on the first day of the holiday shopping season… aren't really deals at all.

Ebates


Ebates is a very straight-forward online rebate site—it focuses on cash, and only cash.

The company partners with more than 1,600 retailers, including luxury department stores Nordstrom, Neiman Marcus, and Saks Fifth Avenue, as well as big-box stores Best Buy and Target. Ebates pays out its cash-back bonuses on a quarterly basis and offers the option of a direct PayPal payment or a check. Ebates gives cash-back bonuses when members shop online.
Getting started with Ebates is easy. Once you've
signed up for a free account,
you can start shopping. To qualify for an Ebates cashback bonus, simply click through the Ebates website before you make a purchase.

Going through Ebates every time you want to buy something might seem like a chore, but you can simplify the process by downloading the Ebates browser add-on, which is available for the Chrome, Firefox, Internet Explorer, and Safari browsers.

The add-on alerts you whenever you're shopping on an Ebates-approved letting you know when you can potentially get cash back.


For Black Friday, Ebates will offer extra cashback for several of its partnered stores. According to Mark Moran, Ebates' senior vice president of marketing and distribution, shoppers can look forward to more than 25 percent cash back at "approximately 500 stores, including Macy's, Target, and Walmart.

How Our Referral Program Works
Ebates will pay you for every new member you refer to our site who then shops and makes a purchase at our partner merchants sites in accordance with the Referral Program. While we love them, too, pets and children do not qualify, nor do referrals to friends or housemates who do not do their own shopping via their own account on Ebates.com.
Referral Program Terms
Subject to these Referral Program Terms, Ebates will pay you a $25 Referral Bonus through your Ebates account for every Qualified Referral (defined below) you refer during the period ending on December 31, 2018 ("
Referral Period
"). A "
Qualified Referral
" must (i) be a new member of Ebates, (ii) be referred by you via your custom referral link, the links via the invitation forms on this page, or other methods supplied by Ebates that allow for proper tracking of referrals, (iii) sign up at Ebates.com during the Referral Period, and (iv) make qualifying purchases totaling $25 or more that earn Cash Back.
Let me know if you have any questions.
Thanks for reading and visiting my website.
Did you enjoy this and get value? Please share on Facebook.
Let's break generational poverty and WIN together.
email: misscarlamoore@gmail.com
P.S.
Did your sponsor have a marketing plan in place to help you build your business? If not, try
FREE my viral lead system
for 7 days and get instant access to amazing features.
Get Started Now!